When it comes to high-performance RAM, Corsair stands out with its two popular series: Vengeance and Dominator. But which one is the right choice for you? With countless reviews, benchmarks, and user feedback, the debate between Corsair Vengeance vs Dominator continues to be a hot topic among PC enthusiasts. Do you prioritize aesthetics or raw performance? Are you building a gaming rig or a workstation? This article dives deep into the performance, price, and other crucial aspects of both RAM series to help you make an informed decision. Whether you're a gamer, content creator, or just someone looking to upgrade their PC, understanding the differences between these two RAM series is essential. Dive in to discover which RAM reigns supreme!
Overview of Corsair Vengeance and Dominator RAM
When it comes to RAM, Corsair is a name that resonates with quality and performance. Two of its most popular series, Vengeance and Dominator, have been the talk of the town for quite some time. But what sets them apart? Let's dive in!
Corsair Vengeance: The Gamer's Delight
Vengeance is Corsair's answer to the gaming community's demand for high-speed, reliable RAM.
With its sleek design and RGB options, it's not just about performance; it's about style too.
Ideal for gamers and enthusiasts looking for that extra edge in their gaming sessions.
Want to explore more about RAMs? Check out this comprehensive guide on RAMs.
Dominator: The Powerhouse
Dominator, as the name suggests, is all about dominating the performance charts.
Built for high-end computing tasks, it's the go-to choice for professionals and hardcore gamers.
If you're someone who doesn't settle for anything but the best, Dominator is for you.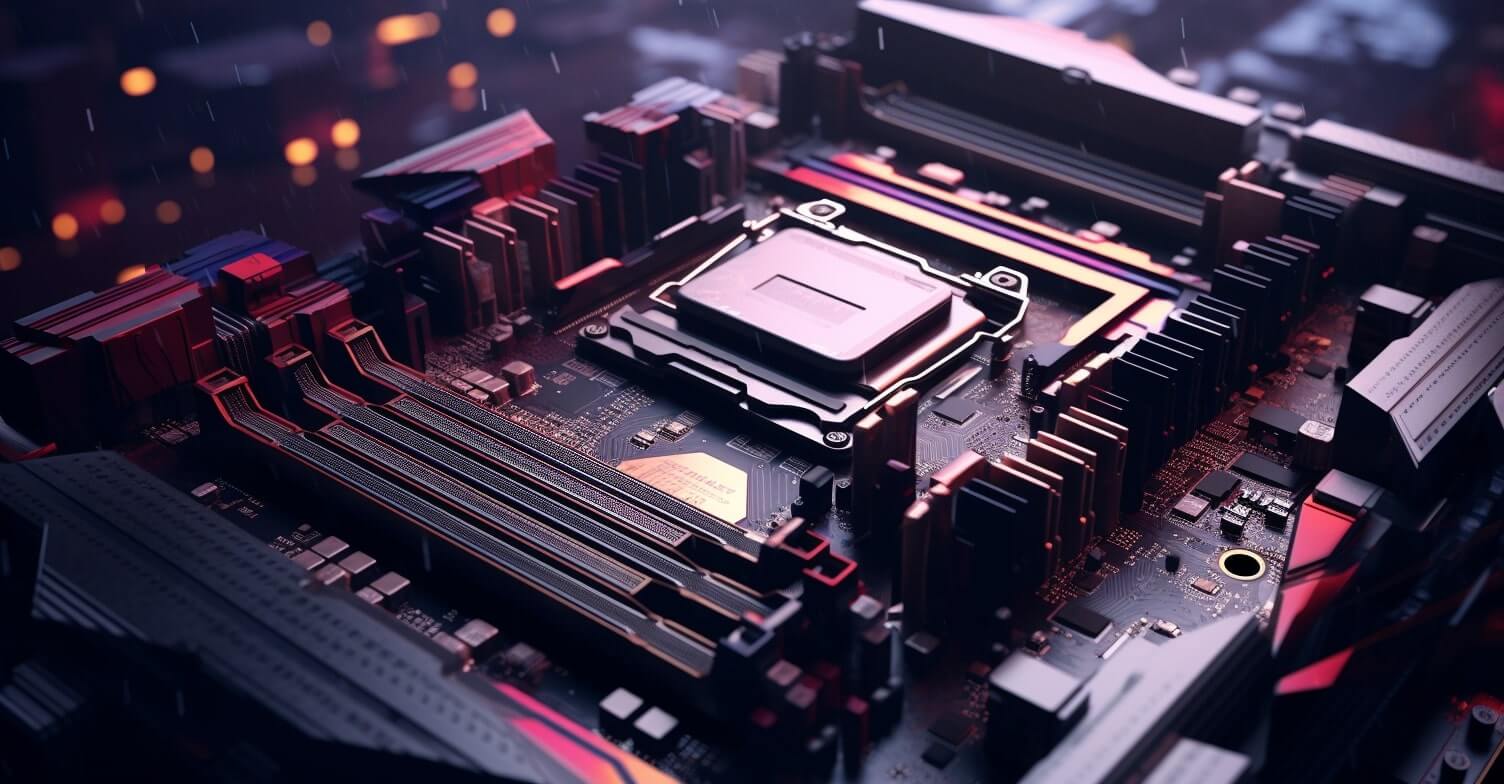 Performance Analysis
Speed and Frequency: The Need for Speed
Both Vengeance and Dominator offer high-speed performance, but Dominator slightly edges out in terms of frequency.
Vengeance is available in speeds up to 4600MHz, while Dominator can reach up to 4800MHz.
For a detailed comparison, this article provides an in-depth look into their performance metrics.
Latency and Timing: Every Millisecond Counts
In the world of RAM, lower latency means faster data access.
Dominator generally offers tighter timings, making it a tad faster in real-world applications.
Real-World Performance: Beyond the Numbers
Benchmarks are great, but real-world performance is where the rubber meets the road.
Both series excel in gaming and multitasking, but Dominator pulls ahead in tasks that demand the utmost speed.
| Specification | Corsair Vengeance | Corsair Dominator |
| --- | --- | --- |
| Speed (MHz) | Up to 4600 | Up to 4800 |
| Latency | Moderate | Lower |
| Real-World Performance | Strong gaming & multitasking | Dominates speed-demanding tasks |
| Aesthetics | Sleek design with RGB | Industrial, rugged |
| Price Range | Budget-friendly | Premium |
| Heat Spreader | Efficient | DHX cooling system |
| RGB Lighting | Customizable | Performance-focused |
Build and Design
Aesthetics and Build Quality: Beauty Meets Brawn
Both RAM series boast a robust build. Vengeance leans more towards a modern look with its RGB lighting, while Dominator has a more industrial, rugged design.
The quality of materials used ensures longevity and durability.
For a closer look at their design differences, here's a comparative analysis.
Heat Spreader Design: Keeping Things Cool
Overheating is a RAM's worst enemy. Thankfully, both Vengeance and Dominator come equipped with efficient heat spreaders.
Dominator's DHX cooling system is a game-changer, ensuring optimal temperatures even under heavy loads.
RGB Lighting and Customization: Light Up Your Rig
If you're all about aesthetics, Vengeance offers a plethora of RGB customization options.
Dominator, on the other hand, focuses more on performance but doesn't shy away from some RGB goodness.
Price Comparison: Corsair Vengeance vs Dominator
When it comes to upgrading your PC, every penny counts. And with RAM prices fluctuating like a roller coaster, it's essential to know where your money is going.
Price Range for Both Series
Corsair Vengeance is often seen as the more budget-friendly option, with prices suitable for both entry-level and mid-range builds.
Dominator, being the premium series, comes with a heftier price tag, catering to enthusiasts and professionals.
Curious about the nitty-gritty of their pricing? Dive into this detailed price analysis.
Value for Money Analysis
While Vengeance offers great value for its price, especially for gamers and casual users, Dominator provides that extra performance boost that high-end users crave.
It's like comparing a sports car to a luxury sedan. Both are fantastic, but they cater to different audiences.
Factors Affecting the Price
Factors such as RAM size, speed, and RGB customization can influence the price.
Market demand, production costs, and brand reputation also play a role.
| RAM Series | Price Range (USD) |
| --- | --- |
| Corsair Vengeance | $XX – $XXX |
| Corsair Dominator | $XXX – $XXXX |
Compatibility and System Requirements
Building a PC is like piecing together a puzzle. And ensuring your RAM is compatible with your motherboard is a crucial piece of that puzzle.
Motherboard Compatibility
Both Vengeance and Dominator are designed to be compatible with a wide range of motherboards.
However, always check the motherboard's QVL (Qualified Vendor List) before making a purchase.
Need help choosing the right motherboard? Here's a comprehensive guide to help you out.
Recommended System Configurations
While both RAM series can run on most modern PCs, to get the most out of them, it's recommended to pair them with at least a mid-range CPU and GPU.
Overclocking Potential and Requirements
For those looking to squeeze every ounce of performance from their RAM, both Vengeance and Dominator offer decent overclocking potential.
However, ensure you have a good cooling solution and a motherboard that supports overclocking.
Use Cases and Scenarios
Not all RAMs are created equal. Depending on your needs, one might be a better fit than the other.
Gaming Performance
Gamers rejoice! Both Vengeance and Dominator offer stellar gaming performance.
However, for those looking for that extra FPS boost, Dominator might be the way to go.
Content Creation and Multitasking
For video editors, graphic designers, and multitaskers, RAM speed and size are crucial.
Dominator, with its higher speeds and larger sizes, is ideal for these tasks.
Server and High-End Computing Scenarios
If you're setting up a server or involved in high-end computational tasks, Dominator's reliability and performance are unmatched.
Want to know more about high-end computing? Check out this informative article.
| Use Case | Recommended Components |
| --- | --- |
| Gaming Performance | Corsair Vengeance RAM, Mid-range CPU, GPU |
| Content Creation & Multitasking | Corsair Dominator RAM, High-speed CPU, GPU, Large SSD |
| Server & High-End Computing | Corsair Dominator RAM, High-end CPU, Multiple GPUs, SSD, ECC RAM |
Customer Feedback and Reviews: The Voice of the People
When it comes to making an informed decision, nothing beats the feedback from real users. After all, who better to tell you about a product than those who've put it to the test?
Praises from the Masses
Users across the board have lauded both the Vengeance and Dominator series for their performance and reliability.
Gamers, in particular, have been vocal about the noticeable boost in their gaming sessions, especially with the Dominator series.
But don't just take my word for it. Dive into this forum and see what the community has to say.
Constructive Criticisms
Like all products, there have been a few hiccups. Some users pointed out compatibility issues, while others mentioned occasional hitches in RGB synchronization.
However, it's essential to note that these criticisms are few and far between.
Overall Satisfaction: Two Thumbs Up!
The consensus? Both RAM series have garnered high satisfaction rates, with users praising their value for money and top-notch performance.
Warranty and Support: Got Your Back!
In the tech world, having a safety net is crucial. And Corsair's warranty and support services act as that very net, ensuring you're always covered.
Warranty: Peace of Mind Guaranteed
Corsair offers a solid warranty duration for both series, ensuring that users can invest with confidence.
The terms are transparent, with Corsair standing by their products' quality.
Customer Support: Here to Help
Corsair's customer support has been lauded for its prompt responses and effective solutions.
Whether it's a technical query or a general question, they've got you covered.
Need to get in touch? Here's their contact page.
RMA Process: Smooth Sailing
In the rare event of a product malfunction, Corsair's RMA process is straightforward and hassle-free.
Users have praised the quick turnaround times and the efficiency of the replacement process.
Conclusion: The RAM Showdown
As we reach the end of our deep dive into the world of Corsair Vengeance vs Dominator, it's time to answer the million-dollar question: Which RAM is the champion?
Key Differences at a Glance
Vengeance is the go-to for gamers and casual users, offering excellent performance at a more affordable price point.
Dominator, on the other hand, is the powerhouse, designed for those who demand nothing but the best.
Tailored Recommendations
For the everyday user and gamer, Vengeance offers the best bang for your buck.
Professionals and enthusiasts might find the Dominator series more in line with their high-performance needs.
Final Thoughts
Both RAM series are stellar in their own right, and the choice ultimately boils down to individual needs and budget.
No matter which you choose, you're in for a treat. After all, with Corsair, quality is a given.
Still on the fence? Check out this about page for more insights.
In the grand world of RAMs, it's not about which is the best, but which is the best for you. So, gear up, make your choice, and let your PC soar to new heights!
Frequently Asked Questions (FAQ) – Corsair Vengeance vs Dominator
1. What are the main differences between Corsair Vengeance and Dominator RAM?
Corsair Vengeance: Best for cost-conscious users, offers good performance at a budget-friendly price.
Corsair Dominator: High-end, premium RAM with top-tier performance and overclocking capabilities.
2. Which RAM is better for gaming, Corsair Vengeance, or Dominator?
For gaming, Corsair Vengeance is a great choice for most users due to its cost-effectiveness and solid performance. Dominator is overkill for gaming unless you're an extreme enthusiast.
3. Is Corsair Dominator worth the extra cost for overclocking performance?
If you're an overclocking enthusiast, Corsair Dominator's superior build quality and overclocking potential justify the higher price. For average users, Vengeance offers ample performance.
4. Do Corsair Vengeance and Dominator RAM have RGB lighting options?
Yes, both Corsair Vengeance and Dominator RAM series offer RGB lighting variants for those who want customizable aesthetics.
5. Are there any compatibility issues with Corsair Vengeance or Dominator RAM?
Generally, both series are compatible with most motherboards. However, check your motherboard's QVL list for optimal compatibility, especially with high-speed modules.
6. Which series is more power-efficient, Corsair Vengeance, or Dominator?
Corsair Vengeance tends to be more power-efficient due to its lower voltage ratings, making it a better choice for energy-conscious users.
7. Does Corsair offer a warranty for Vengeance and Dominator RAM?
Yes, Corsair provides a limited lifetime warranty for both Vengeance and Dominator RAM, ensuring peace of mind for your investment.
8. Are there any notable differences in design or heat spreaders between the two series?
Corsair Dominator often features more premium aesthetics and larger heat spreaders, while Vengeance has a simpler design with adequate cooling.
9. Which RAM series is better for content creation and professional workloads?
Corsair Dominator, with its higher performance and stability, is preferable for content creation and professional applications where every bit of performance matters.
10. Can I mix Corsair Vengeance and Dominator RAM in the same system?
Technically, you can mix them, but it's not recommended due to potential compatibility issues. Stick to one series for optimal performance and stability.